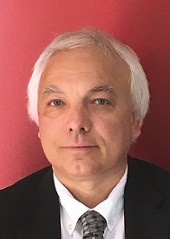 Krastan B. Blagoev, PhD
Program Director, Physics of Living Systems, Division of Physics, National Science Foundation, Arlington, VA
Adjunct Research Scientist, Department of Biophysics, Johns Hopkins University, Baltimore, MD
Dr. Blagoev completed his first MS degree in Nuclear and Elementary Particle Physics at Sofia University in 1990 and a second MS degree at the Physics Department at Florida Atlantic University in 1992. He received a PhD from the Physics Department at Boston College in 1998 and continued his research on superconductivity and magnetism at University of Cambridge as a postdoctoral fellow. In 1999 he moved to Harvard University Medical School working on mathematical models of ultrasound propagation in the brain. In 2002 he joined the Theoretical Division of Los Alamos National Laboratory as a staff member working on condensed matter physics as well as mathematical models of telomere dynamics and its influence on aging and cancer. Dr. Blagoev moved to the National Science Foundation as a Program Director in the Division of Physics in 2007, where he currently directs the Physics of Living Systems program. Since 2015 he is an Adjunct Research Scientist at the Department of Biophysics at Johns Hopkins University. His research interests focus on understanding the mechanisms of tumor growth during cancer progression and analysis of cancer clinical trials. He is also interested in the non-equilibrium statistical physics of mammalian cells and its influence on organismal aging.